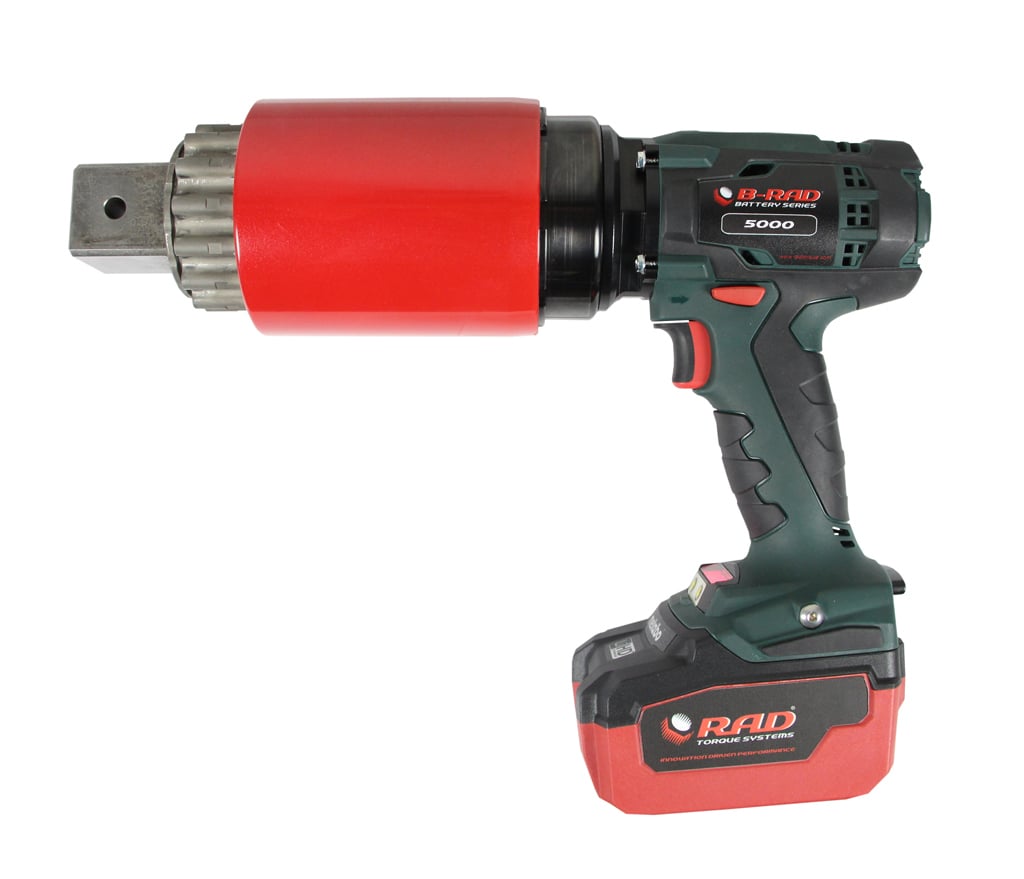 Coming soon: New RAD tool to take remote torqueing to new level
April 24, 2018
If you're looking for a battery tool with big torque in a small package, look no further than the B-RAD Select 5000.
RAD's newest wrench weighs in at only 19lbs, but it can torque bolts at 5,000 foot-pounds – making it THE tool to watch for this summer.
"Everyone wants to go battery-powered," said Brian Warmerdam, RAD's technical support manager. "Technicians will be able to take the B-RAD Select 5000 into the field without worrying about infrastructure or sacrificing on torque."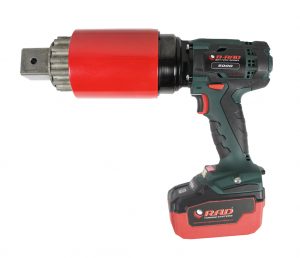 The tool will have the added benefit of a brushless handle, giving users more torque cycles per battery charge and faster speeds.
According to Warmerdam, the handle can also do an automatic back off, which means it removes pressure from the reaction arm after a torque cycle is complete.
"The brushless handle makes the tool more ergonomic because technicians have less work to do for every bolt," he said.
Warmerdam added that the B-RAD Select 5000 requires minimal maintenance because there is no friction involved with the brushless handle.
B-RAD Select 5000 in action
Many industries will benefit from using this high-torque, lightweight, battery-powered wrench. But mining and wind energy technicians, in particular, will find the tool useful because of their work environments.
Wind energy technicians, for example, have to haul equipment to the top of turbine towers – sometimes hundreds of feet above the ground – and back down again when jobs are complete.
"The B-RAD Select 5000 is smaller, easier to handle and users don't have to worry about the voltage of the tower they are servicing," Warmerdam said.
The brushless handle feature is helpful for the mining industry because it can help reduce maintenance and down time.
"This handle is a big plus for technicians in the mining industry. Dirt and debris in the air can get into a brushed handle and cause problems, but the brushless handle eliminates the issue," Warmerdam said.
This tool is expected to be available for purchase by the end of the summer.