RAD Torque Systems Careers
We are a Canadian based company located in the heart of the Fraser Valley, BC, working with multiple industries internationally with our customized tools. Our work is innovative and responsive, we employ people who are passionate and dependable and provide a quality product. We are engaged. We are a team. We are RAD.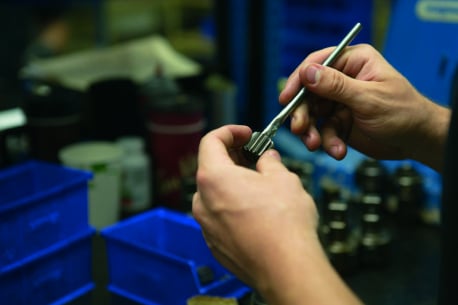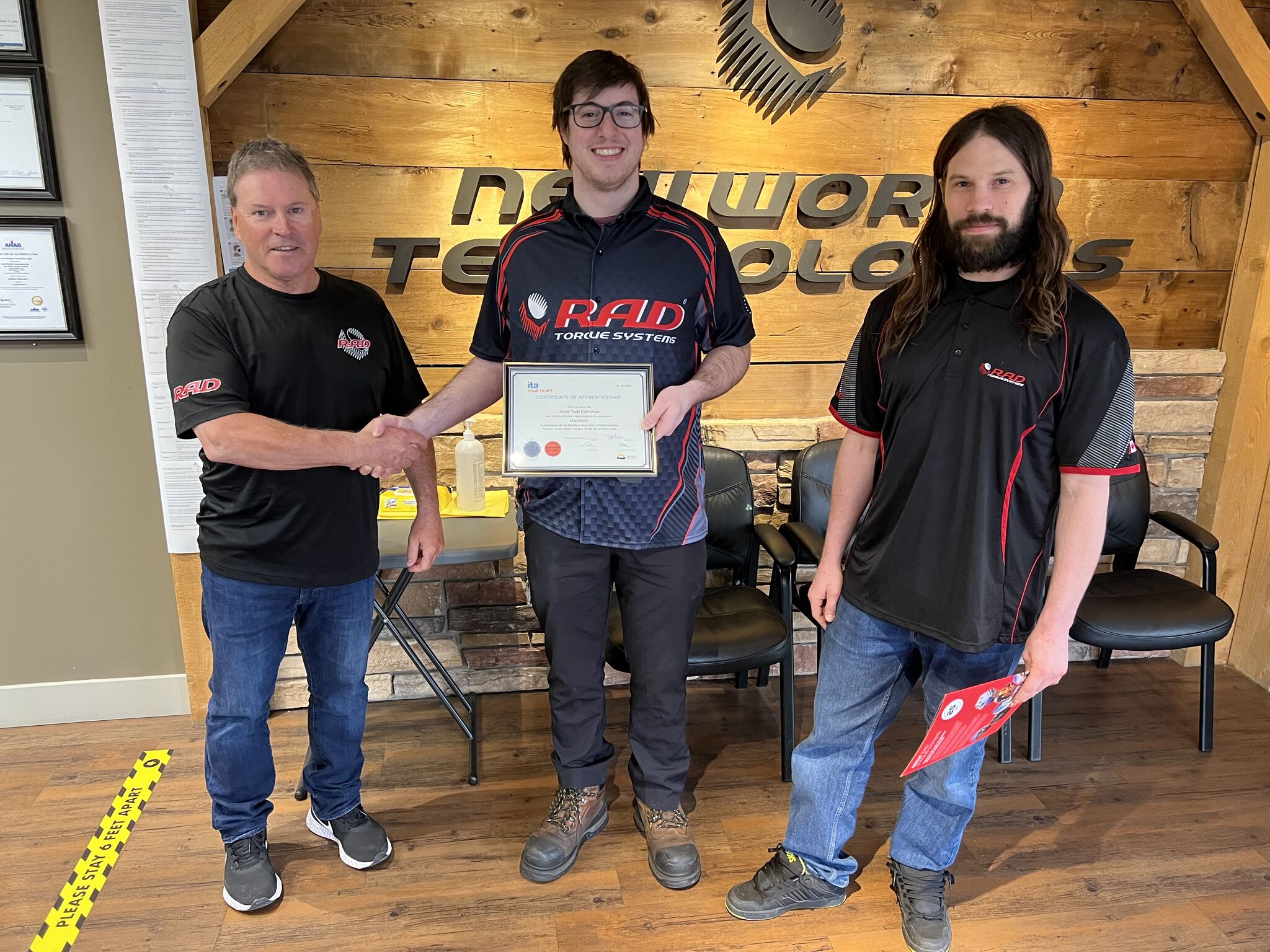 Over the last 25 years, RAD has built a solid foundation with a

loyal workforce

.
We continue to grow and continuously offer a variety of career opportunities. Watch our video to learn more!
We Offer Student Opportunities!
We promote growth by supporting co-ops and apprenticeships and career planning within RAD. Reach out to us for information on student opportunities.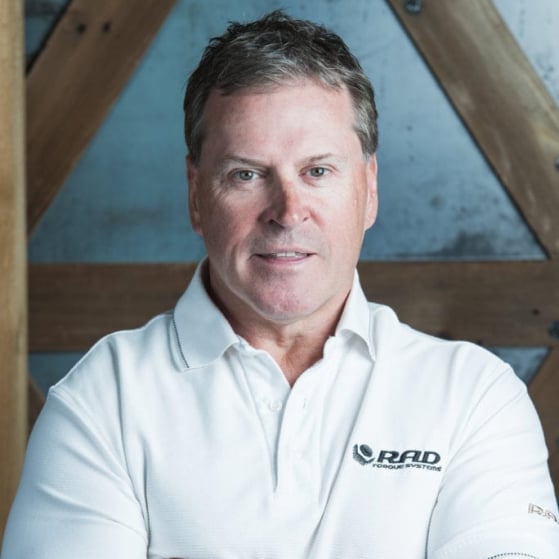 Compensation and Benefits
RAD Torque strives to ensure fair market and competitive wages to support our employees. Employees receive a comprehensive benefits package, access to a confidential Employee Assistance Program, quarterly profit sharing, professional membership fee reimbursements, and depending on your role, further compensation for cellphone and vehicle allowances.
Professional Development and Training
Employees in both our Corporate Services and Shop roles are encouraged to grow in their careers. Whether they are a co-op, apprentice or experience, a new or long-term employee, we continuously provide resources to our employees to promote their best and longevity career here at RAD. Get started today with RAD Torque Systems careers.
Culture
Our employees at RAD Torque Systems work hard and play hard. From a small local business to a medium-sized international business, RAD Torque continuously encourages our employees to have fun and socialize with each other. From pizza lunches, food trucks to company parties and excursions, RAD engages their employees to create a friendly team-oriented culture. See here for pictures.
Community Engagement
RAD Torque encourages a strong culture of community engagement. We believe in helping those in need and being a part of a community where no one goes hungry. Annually at Christmas, we partner up with the Archway Community Services in Abbotsford, B.C. and hold a food drive for those in need. RAD also supports extreme sporting, with our current sponsorship of KB Racing and their driver Dallas Glenn.
EMPLOYEE TESTIMONIALS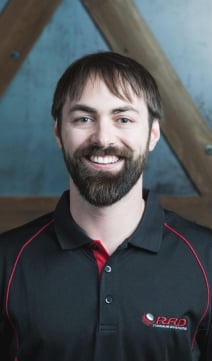 People should consider a career at RAD because they want to take pride in not only what they personally do, but also in what we as a Canadian manufacturing team are accomplishing. It's a high tech company making precision equipment, the shops are clean, and quality is very important.
Chris McKerihen / Mechanical engineer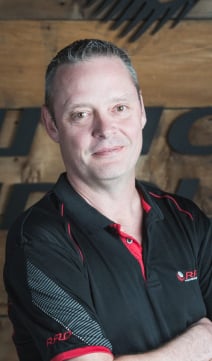 RAD Torque Systems is a unique place to work. We're all one big family. The company has a great culture with a good group of people, with everyone always working to improve their skills whether it is assembling, electrical or machining. Plus, RAD Torque has very competitive wages compared to other companies out there.
Dennis Roy / Accounts Manager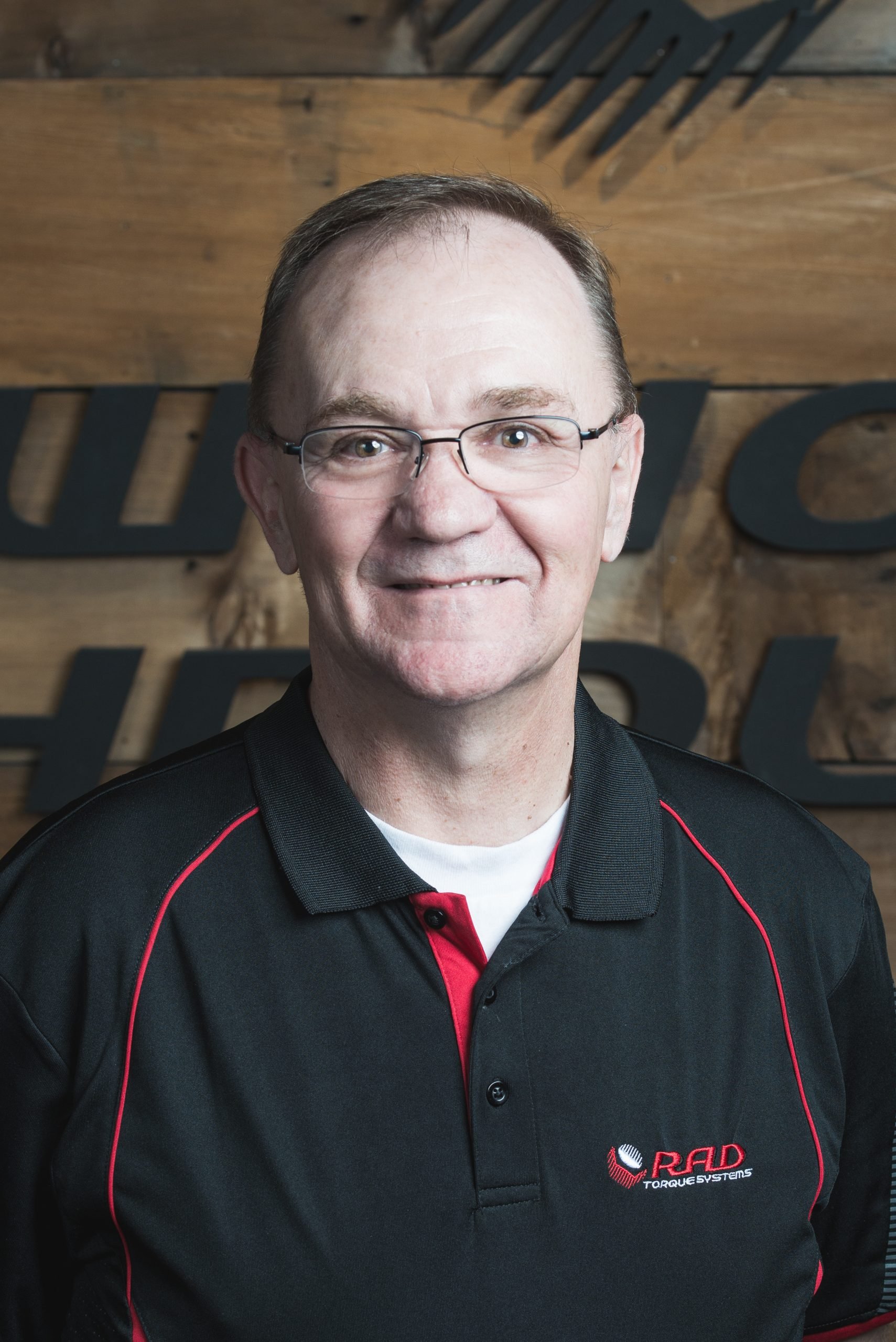 I like working at RAD Torque Systems because of the great team atmosphere and the stability of working at a place that has always been growing. We have a very strong core group of employees dedicated to our owner Dan who in return is dedicated to us.
Warren McRae / Gear Cutting Manager/Building Services