Advanced Torque Technology
//=$hero_play_button;?>
Stronger, Lighter, Faster Torque Wrenches.
RAD Torque Systems is the leading manufacturer of pneumatic, battery-powered, and electronic pistol grip torque wrenches. RAD Torque products have proven to be successful all over the world in such industries as oil and gas, mining, aerospace, wind power and manufacturing.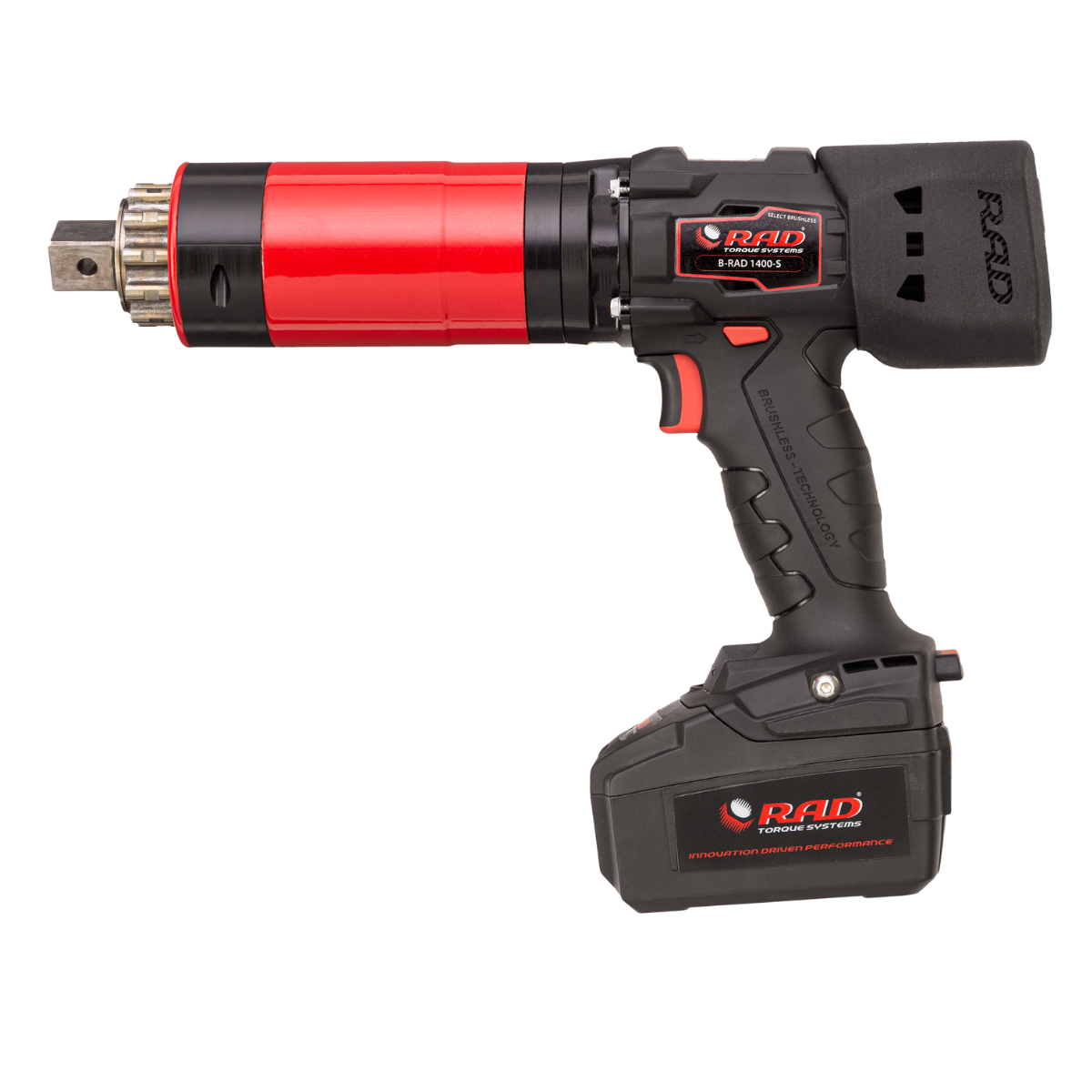 FEATURED TOOL
B-RAD S
Battery Torque Wrench with Data Logging at your Fingertips
The B-RAD S, which stands for "strain gauge" technology, is equipped with a built-in transducer that offers real-time torque measurements for on-the-spot accuracy. The B-RAD S is a great tool for bolt auditing applications because of the built-in "prove" mode, which gives operators the ability to check a previously tightened bolt without risking and over torque.
With torque and angle capabilities, the B-RAD S is ready for the most critical applications and will hold up to scrutiny on a variety of projects. The B-RAD S includes Bluetooth connectivity, torque check functionality, and automatic reaction arm release to minimize your downtime and maximize your torque output.
Learn More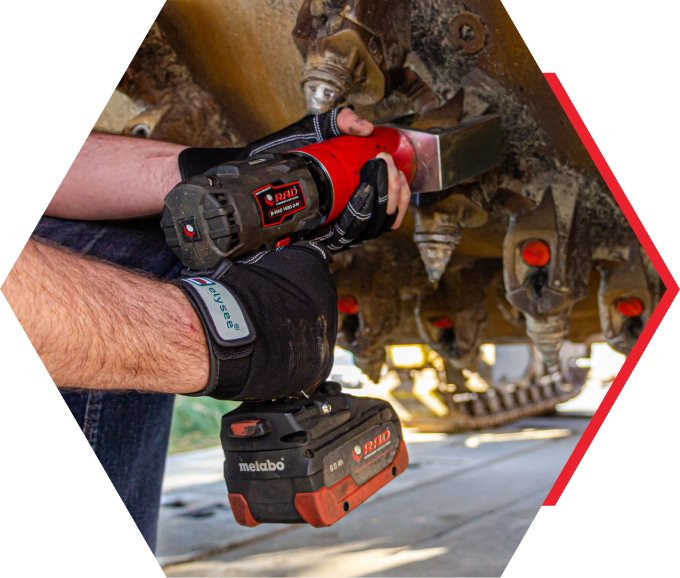 BATTERY POWER WITHOUT COMPROMISE
Extreme torque in a battery-powered torque wrench developed for big industry. With higher torque speeds than ever before and a longer battery life, you can say goodbye to compressed air. Take this powerful battery torque wrench to every job.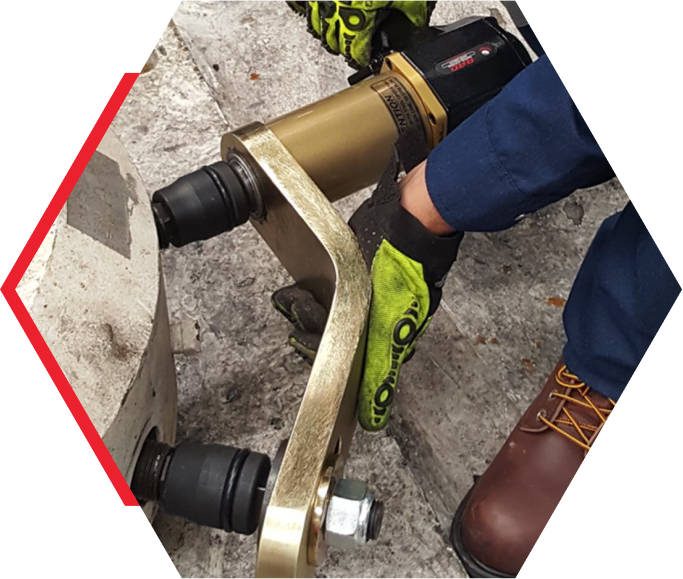 PNEUMATIC TORQUE FOR HEAVY-DUTY BOLTS
RAD Torque Systems pneumatic tools are built with the latest generation in planetary gearboxes. Engineered for precision but light weight for ease of use. The pneumatic tools are reliable, smooth and ergonomic. Put one to the test.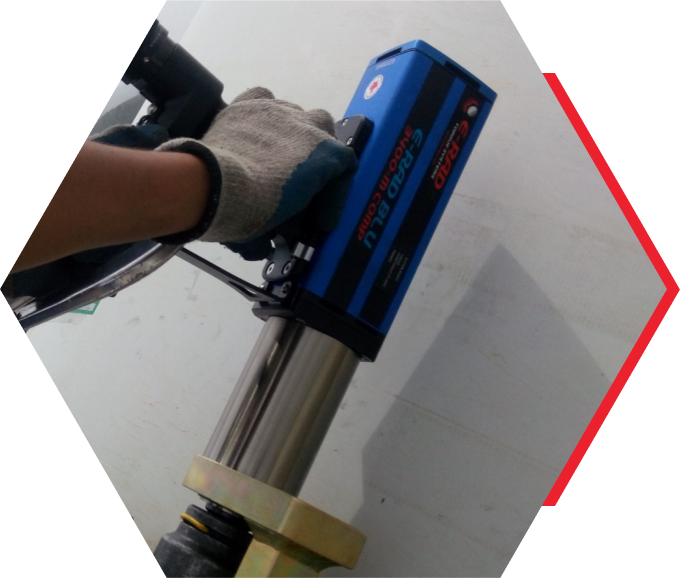 E-RAD: ADVANCED TORQUE TECHNOLOGY
RAD Torque Systems electric torque wrench, the E-RAD, is the most accurate torque tool on the market. With a patented gearbox design and the precision of an electric AC Servo motor, these tools deliver smooth continuous torque.
Extreme Torque Solutions
At RAD Torque Systems, we're passionate about torque and torque tools. We strive to make torque wrenches that are accurate, reliable and adaptable. With more than 25 years of gearbox engineering, we continue to innovate and achieve the highest level of quality and performance. Our operations are designed for maximum flexibility and responsiveness, ensuring every customer receives outstanding service.
Company Introduction
RAD Torque Tool Search
Looking for a particular tool? Enter the product name or model number below to get more information about the product you're looking for.
Don't know what tool you need? Use our tool selector to the right.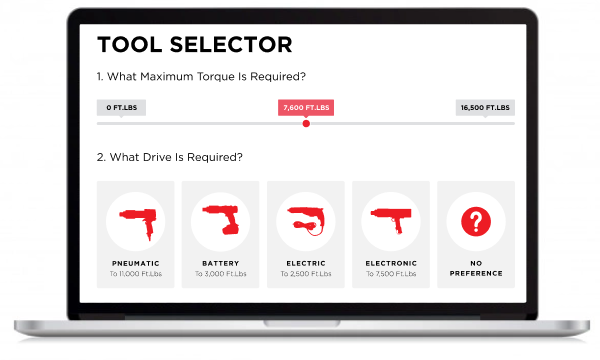 Launch Tool Selector
TOOL
SAFETY
At RAD Torque Systems, we take safety to heart. A lot of thought goes into the design and manufacturing of our tools to ensure the safety of the operator. For example, we believe in developing smaller and lighter and more portable to reduce fatigue. Our engineers invest in the ergonomics of each tool. Plus, we create and provide users with hand guards, trigger stops and extensions to further protect workers.
Learn About RAD's Safety Efforts
25+ years
of experience in gear box design and engineering