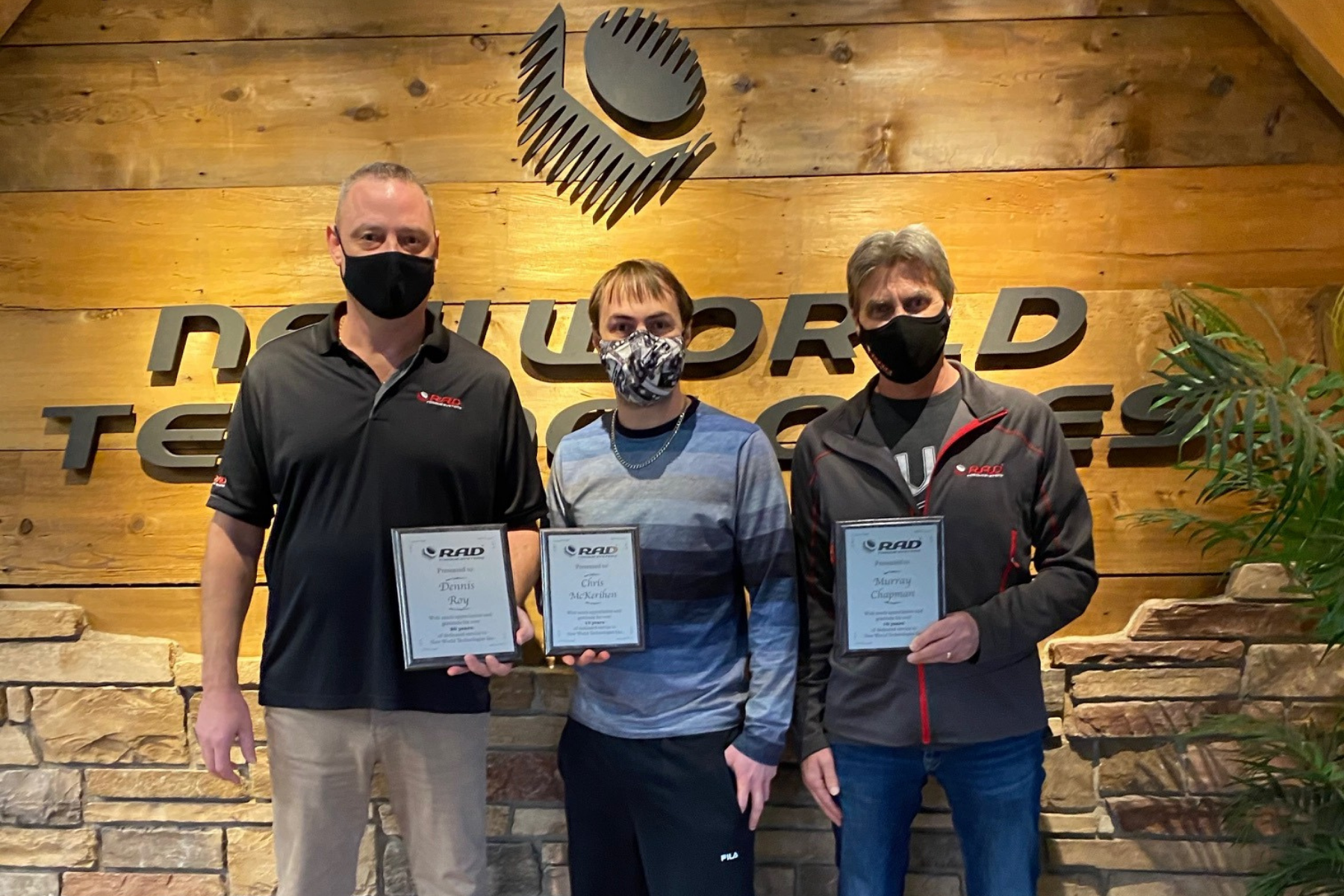 Celebrating Some RAD Anniversaries with Dennis, Chris and Murray!
January 22, 2021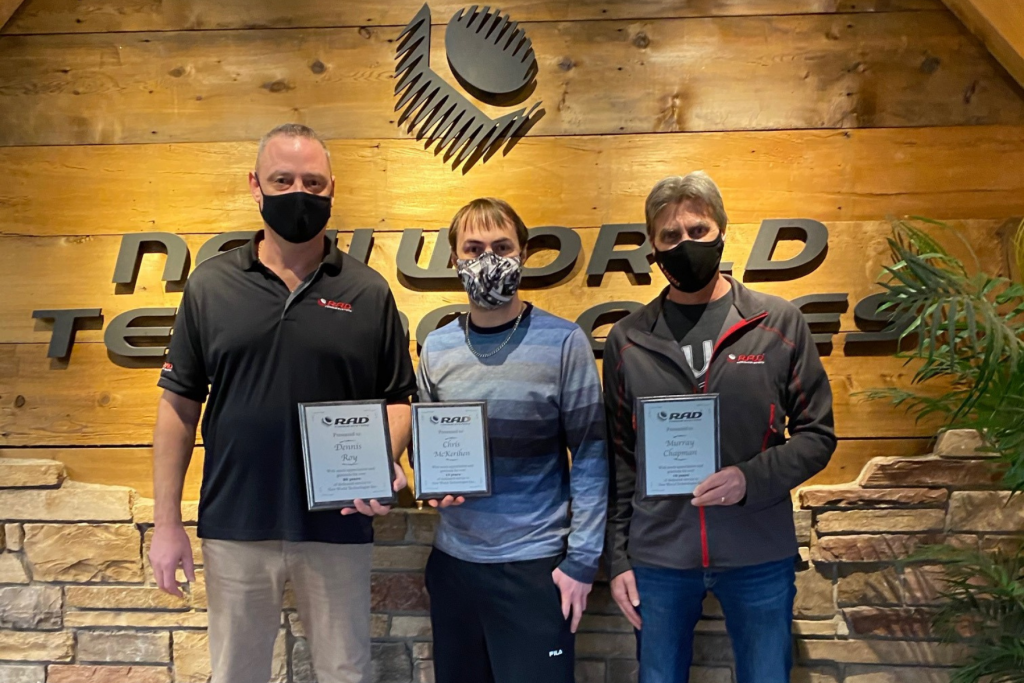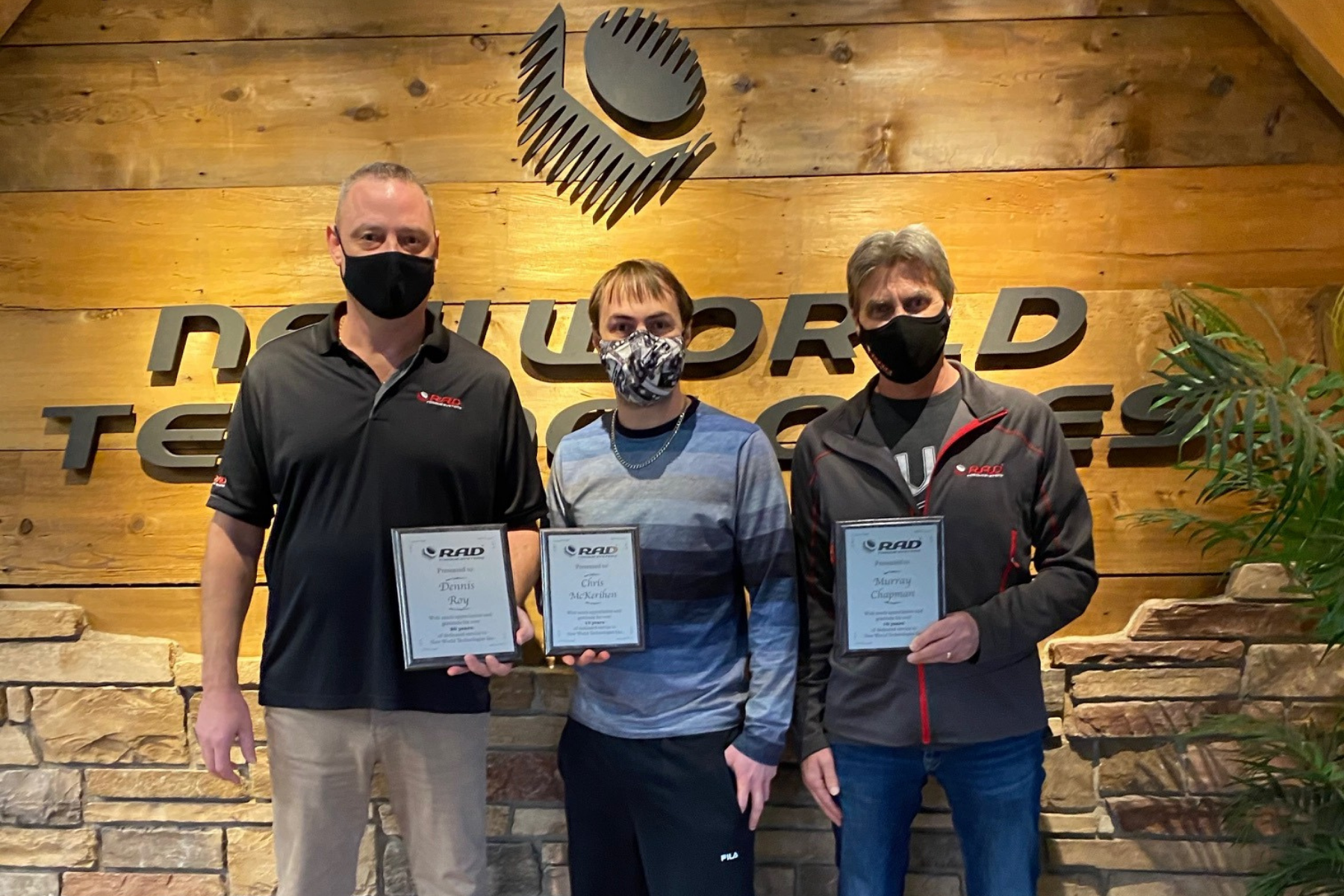 Happy 2021 everyone! To ring in the new year, we're celebrating three RAD Torque employee anniversaries at our headquarters in Abbotsford. We'd like to extend our love, gratitude, and congratulations to Dennis Roy, Chris McKerihen and Murray Chapman for their hard work here at RAD Torque. Keep on reading to learn more about their time at RAD, why they love what they do, and what they're excited for in the future!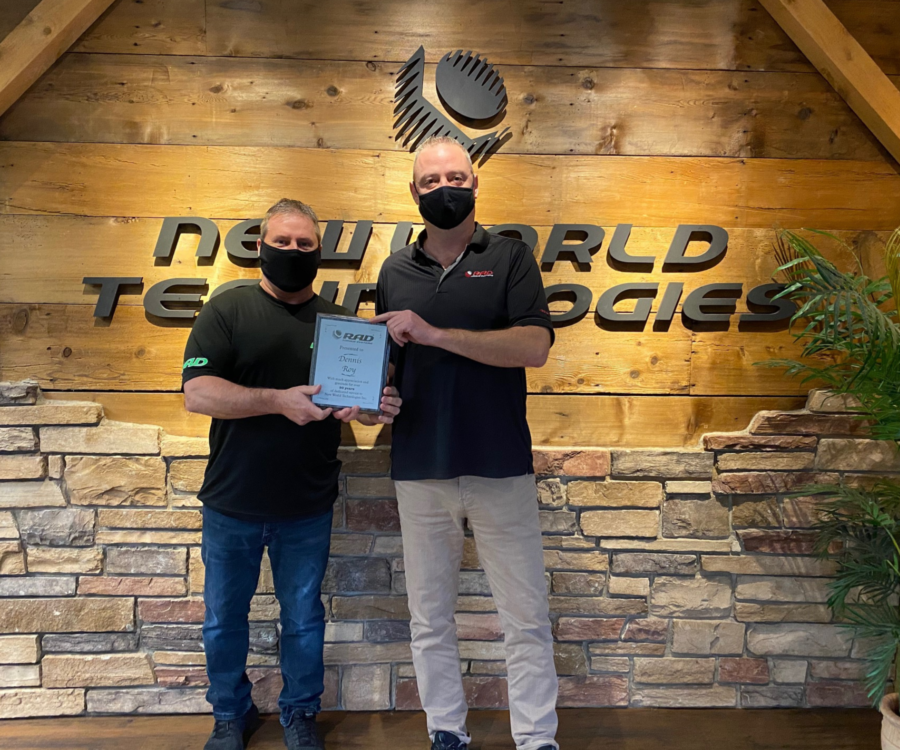 Back in the fall of 2020, Dennis celebrated his 20th anniversary with RAD! When he saw our ad in a local newspaper in September of 2000, he had no idea that the RAD team would become his family 20 years later! "It's the culture here – we're like one big family," says Dennis. "When I started there were only four of us, and now there are over 140 employees. It has been amazing to see our team grow over the years, and I can't wait to see what's in store for us over the next couple of years."
On his day-to-day, Dennis works closely with our distributors across North America to answer their questions and help them get the right tools in the right hands. "I love working with our distributors. It's great to be able to pick up the phone and have an answer for them," says Dennis.
This year, Dennis hopes to get back into the mining field when it's safe to do so. "My family has worked in the mining industry since I was born, so I can't wait to continue to carry on that legacy and get my hands dirty again. Growing up playing with those trucks as a child, and being able to work on them now in my career is very fulfilling."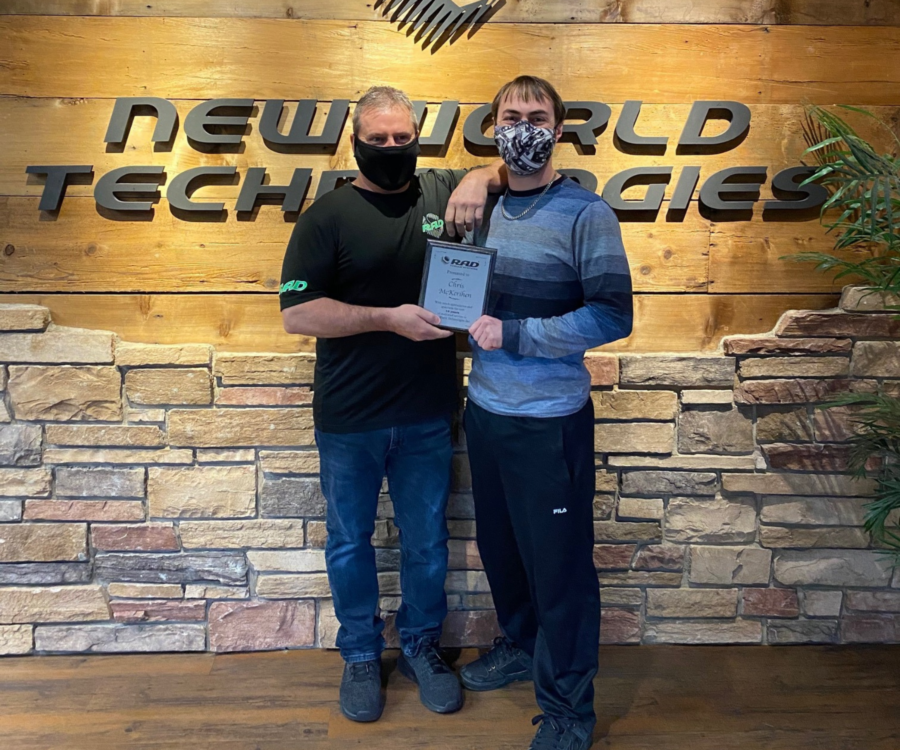 When Chris McKerihen joined the RAD Torque team 10 years ago, he did it on a whim based on a reference from a great friend, and previous RAD Torque colleague. "I remember when I met Dan, his first words were, 'When can you start? It's 8:30 a.m. now, what about 9?' And that's when I knew this was the job for me," says Chris. "I took the chance, made the move to Abbotsford, and here I am 10 years later still working in the engineering department with a great crew."
Day-to-day, you can find Chris working with the engineering and production team to actualize RAD's top-tier tools from sketches, 3D renderings and drawings, to the real thing! "Getting to work with my fellow engineering team and production team, seeing our tools come to life from conceptual drawings to a physical tool is extremely rewarding."
Over the course of the next couple of months, Chris is looking forward to the big move to RAD's new headquarters in Abbotsford, BC. "I've seen us grow from one building to many. Every time we get bigger and expand, we gain the capabilities and options to create on an even larger scale. I'm excited to see where this next year takes us."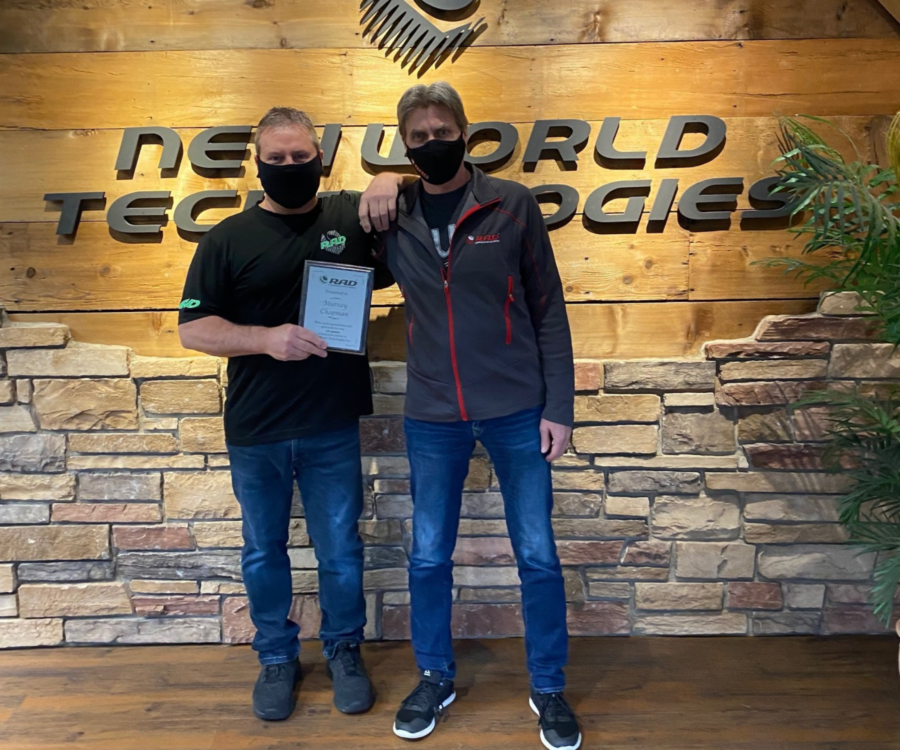 Murray Chapman started with RAD in December of 2010, first in the electrical department with his previous work background, and has since moved into an Account Manager position where he handles a variety of worldwide accounts. "Working with a range of industries from mining and oil, to wind power and aerospace definitely keeps me on my toes. It's a great feeling when I'm able to provide someone with the right tool for the job," says Murray.
Over the past 10 years, Murray has seen the RAD team triple in size and is looking forward to where we go in the future. "I'm most excited to continue to work with our team here at the RAD headquarters, and internationally. I know we'll be doing some great things over the next couple of months."
On behalf of our team, distributors, and valued customers worldwide, we want to celebrate these RAD Torque employee anniversaries, thank these three for their positive outlook, helping hands, and for being such a big part of the RAD family both locally and internationally.
Congratulations, and we can't wait to see where the future takes the three of you!